Simrad NSO Evo3S 
Available in 16″,  19″ & 24″ Widescreen Full HD Displays
State of the art processing power, delivered by the new iMX 8 high-performance processor, and intuitive touchscreen & remote keypad controls
Extended visibility with Six-Panel Split Screen Option
Available as integrated displays/processors and modular systems.
External GPS Required
Connect with GPS, Radar, Sonar, Keypad Controllers & other accessories (sold separate).
---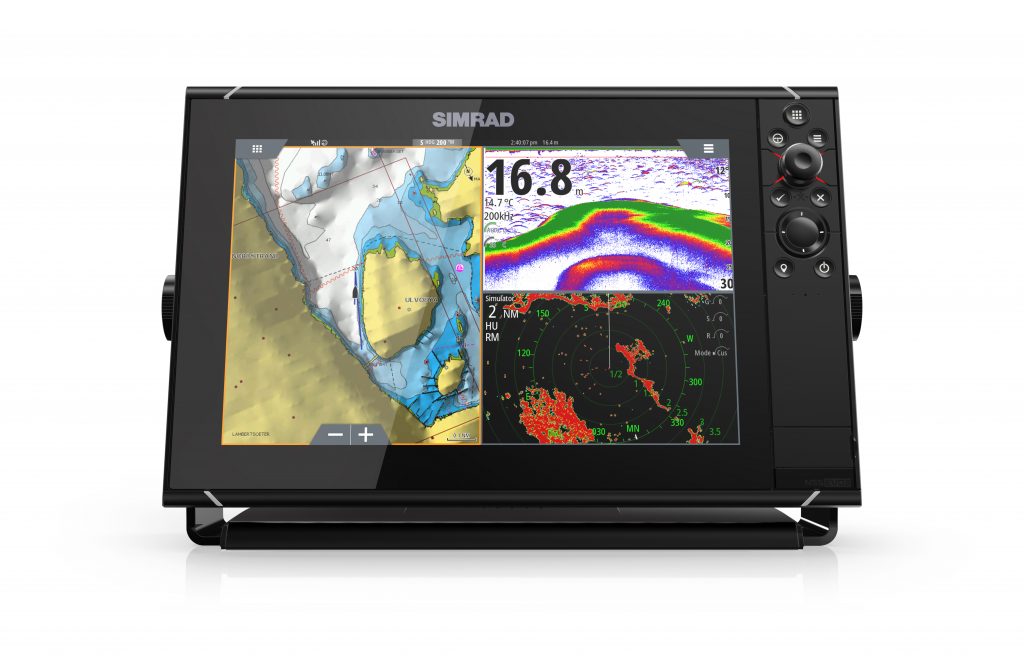 Simrad NSS EVO3
Available in 4 sizes 7″, 9″, 12″ and 16″ displays.
The Simrad NSS EVO3 combines touch and physical controls on the navigation systems. Integrating with a wide range of sensors and transducers these screens combine many functions into one simple user interface.
Navigate, take control, and enjoy an unprecedented level of built-in functionality with NSS evo3. SolarMAX™ HD display technology offers exceptional clarity and ultra-wide viewing angles, combined with an all-weather touchscreen and expanded keypad for total control in all conditions
Integrated echosounder featuring dual-channel CHIRP, ForwardScan® sonar, and StructureScan® HD imaging
Add StructureScan® 3D imaging, advanced Broadband Sounder™ capabilities and more via Simrad modules
Expand your view with Halo™ Pulse Compression radar
 Broadband 4G™, and Simrad Halo radar solutions
For More Info Visit:  simrad-yachting.com