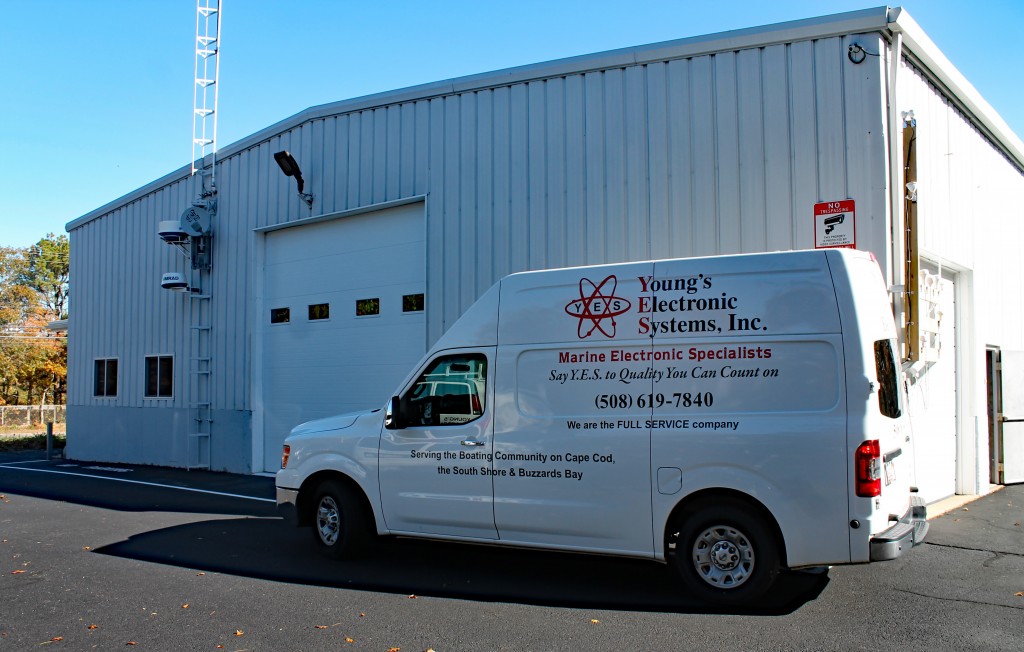 Young's Electronic Systems specializes in mobile service. With our fully equipped vans we can travel anywhere in South Eastern Massachusetts to provide our expert service wherever you have pulled in your boat. We will service boat electronics:
On your dock or marina in the water
In storage for the winter at a boatyard
In your own back yard
In a temporary slip if you're cruising away from home
Just call and let us know where you are and what you need and we'll figure out how to help you.
From our Mobile service center, we'll troubleshoot, and repair or replace:
Navigation systems of most types
Sensors and transducers
Custom Lighting
Entertainment systems
Satellite Internet and Phones
Radar
Radios
Autopilots
Any type of electrical work including full rewiring
Talk to us about all kinds of mounting systems including custom mounts and framework. Through our wide range of suppliers we can usually find what you need.
Most boatyards only allow established contractors on site to work on boats stored at their facility, for safety and business reasons. Over the years we've established excellent relationships with most boatyards in our area. Check with us and we'll make sure we'll be welcome at your facility. Here's a list of a few of our partners. Click their link to find them.