Young's
E

lectronic

S

ystems, Inc has been Servicing Boaters For Over 30 Years!
Custom Refit Specialists - South Eastern Massachusetts
Supporting Cruising, Sailing, Fishing, Commercial, Work Boat & Law Enforcement Vessels
---
        TRUST - INTEGRITY - PROFESSIONALS  —   "THIS IS TEAM YOUNGS"
---
Y.E.S. is a Custom Electronics Company 
that Provides, Installs & Supports Systems that We Sell. 
---
Have you ever had the experience of going online or into a store and you're unable to understand how to outfit your boat?
Not to worry we're here to help.
Our showroom is equipped with the most reputable brands in the marine electronics industry. When you step inside you will get the look and feel of what's current and available on the market. 
Our showroom is open Monday-Friday 9:00am-4:30pm.
Due to the technical nature of the business we do ask that an appointment is setup in advance to ensure all your needs and questions are met in purchasing your new electronics package.
When your boat is serviced by Young's we treat it like it's our own. We have a set of standards that has allowed us to stand out within the marine industry for decades.
The Team at Young's cares about your family's safety at sea!
---
Please Contact Young's to Schedule an Appointment in advance
to help you choose a New Electronics Package.
---
Showroom Hours By Appointment:
Monday - Friday    9:00 a.m. - 4:30 p.m.
---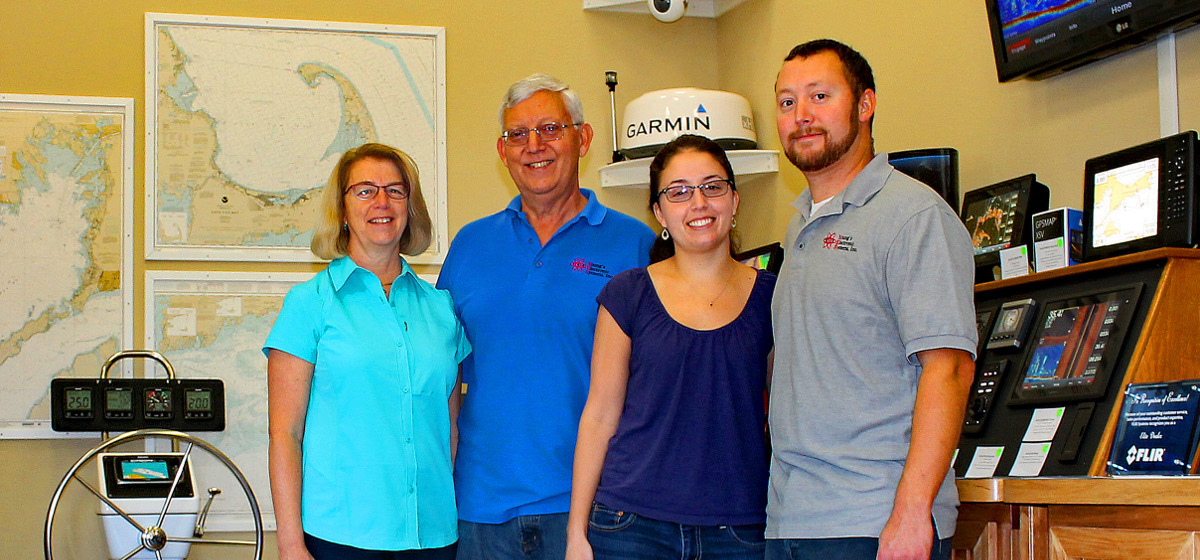 We're a family business! From left to right Susan, Mark, Megan and Stephen Young are ready to help you with all your needs.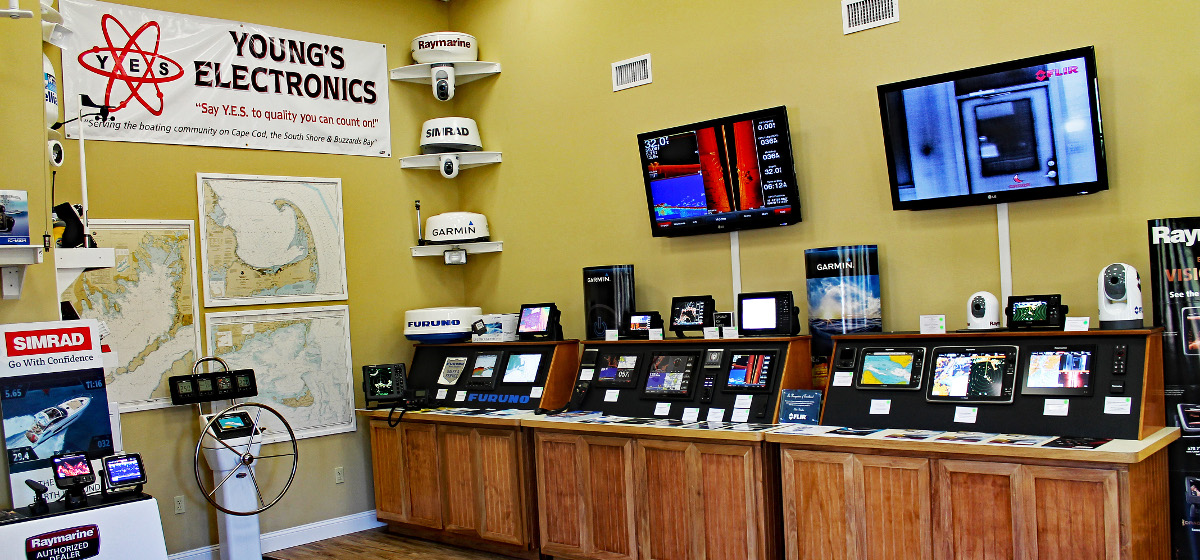 Come Visit Our well-equipped Showroom & Expanded Facilities Center in South Yarmouth. We are just off the mid-cape highway and we keep a selection of the latest equipment powered up and ready for you to test. Find out hands on what the latest in equipment can do!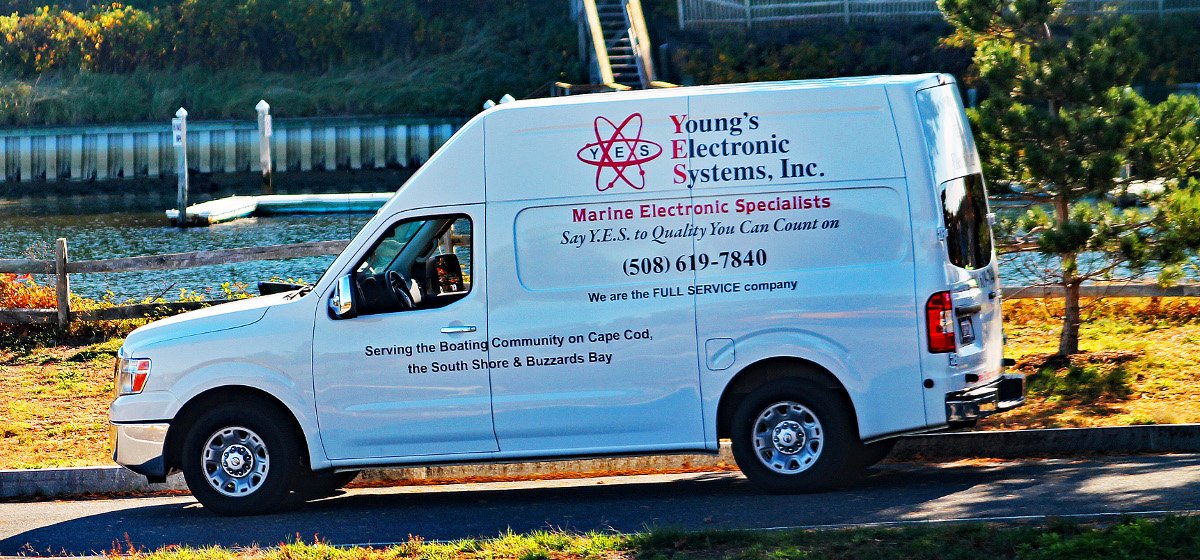 Our Mobile Service Vans are fully equipped with spares, tools and installation materials and are ready to travel anywhere in South-Eastern Massachusetts to service/install your marine electronics. Call for a scheduled visit. We're recommended electronic specialists at most boatyards and marinas too. Call to schedule your service visit!
Read more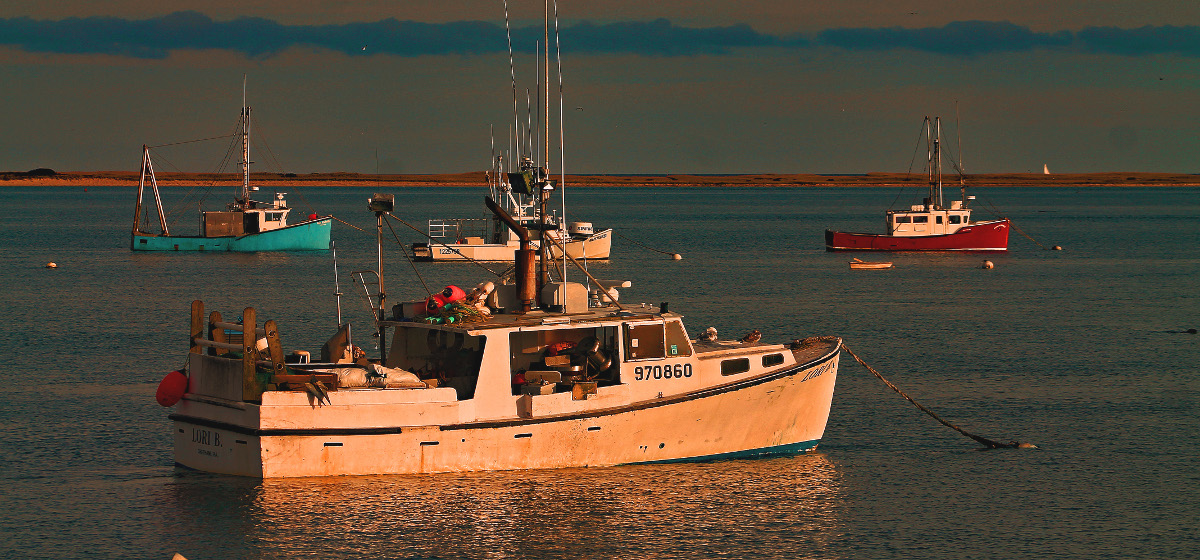 Our wide and loyal customer base includes many commercial vessels. We're ready to serve professionals as well as recreational boating enthusiasts.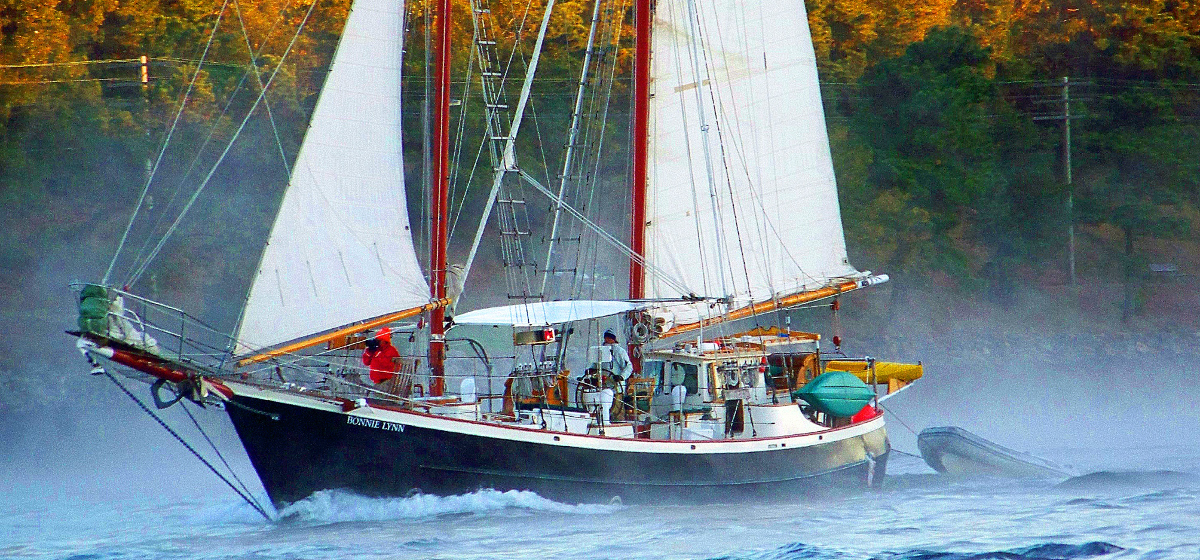 We supply navigation equipment and electronics for recreational cruising power and sailboats. Call us for advice and we'll discuss your needs. You'll find we have experience with equipment both old and new, and can recommend a number of solutions with a range of prices.
---
Testimonials
"I was lucky to find Young's Electronic Systems. I have used many different marine electronics installers on and off Cape, but this was my first experience with Mark and his family business. All my expectations were met along with ideas and creative planning to make the helm of the The Maggie May a 33-foot L&H sport fisherman user friendly, up to date and pleasing to the eyes. At the final delivery everything worked, was tuned and all manuals were neatly organized and presented to me. Mark and his team have come back to install updates and make a few final adjustments without hesitation. I recommend Mark and his team at Y.E.S. fully and would use him again for other boats in the future. It has been an enjoyable and successful experience. "
-George Fearons
---