Young's
E

lectronic

S

ystems, Inc has been Servicing Boaters For Over 30 Years!
We sell, install, & support electronic systems for boaters all over  South Eastern Massachusetts
Supporting Cruising, Sailing, Fishing, Commercial, Work Boat, Town Municipalities: Police, Fire, Natural Resources
---
Y.E.S. is a privately owned family business that believes in maintaining family values in everything that we do.
Our team has completed over 30,000+ jobs! 
---
We offer an easy and stress free experience, introducing you to the finest boating electronics that will fit your budget & boating lifestyle. There's a reason why customers keep coming back. We get it right every time. Our workmanship does not fail. We truly care about your safety, your vessel, and the safety of all your guests onboard. We listen and care about your family's boating needs and keep the process simple from start to finish.
The Y.E.S. Team is experienced in every aspect of boating electronics + electrical systems. Mark, Steve & Megan Young have Over 75 Years of Experience. We are dedicated to helping all boaters have a safe & fun family time on the waters!
We have strong working relationships with boat yards across New England!
---
Showroom appointments for Electronic or Electrical System Upgrades are given the highest priority - please give us a call at 508-619-7840
Showroom Hours By Appointment:
Monday - Friday    9:00 a.m. - 4:00 p.m.
---

Our Staff from Left to Right: Megan, Susan, Mark, Steve, Brooklyn & Dave are ready to help you with all your needs.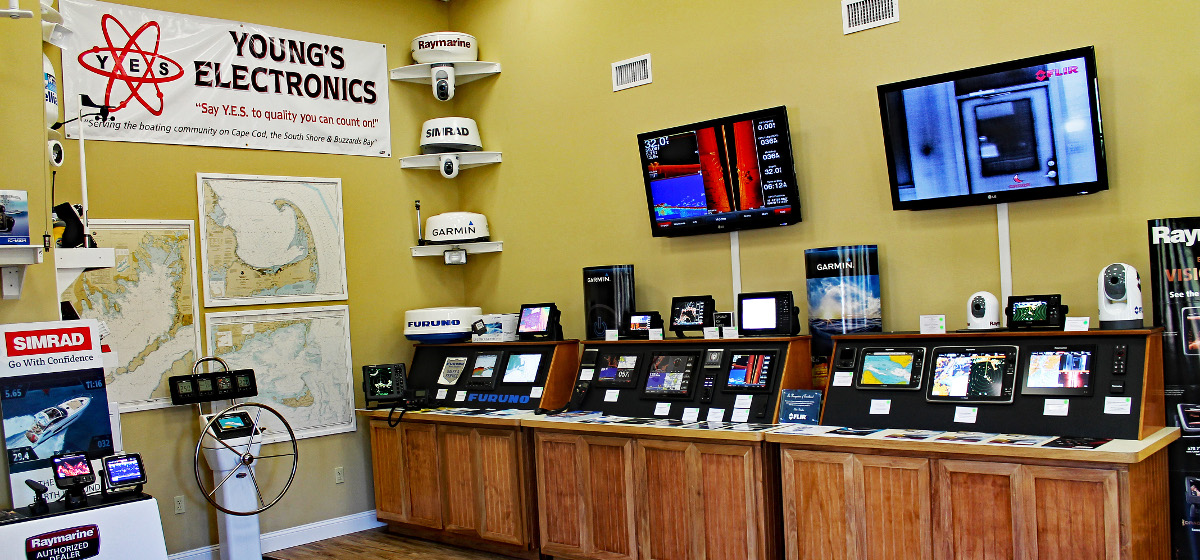 Come Visit Our well-equipped Showroom & Expanded Facilities Center in South Yarmouth. We are just off the mid-cape highway and we keep a selection of the latest equipment powered up and ready for you to test. Find out hands on what the latest in equipment can do!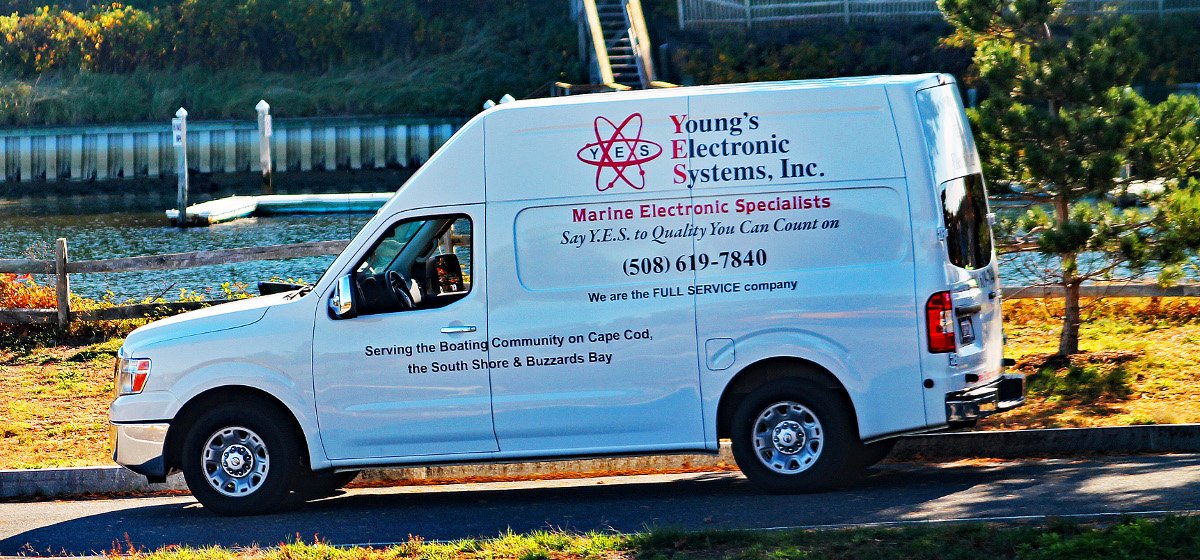 Our Mobile Service Vans are fully equipped with spares, tools and installation materials and are ready to travel anywhere in South-Eastern Massachusetts to service/install your marine electronics. Call for a scheduled visit. We're recommended electronic specialists at most boatyards and marinas too. Call to schedule your service visit!
Read more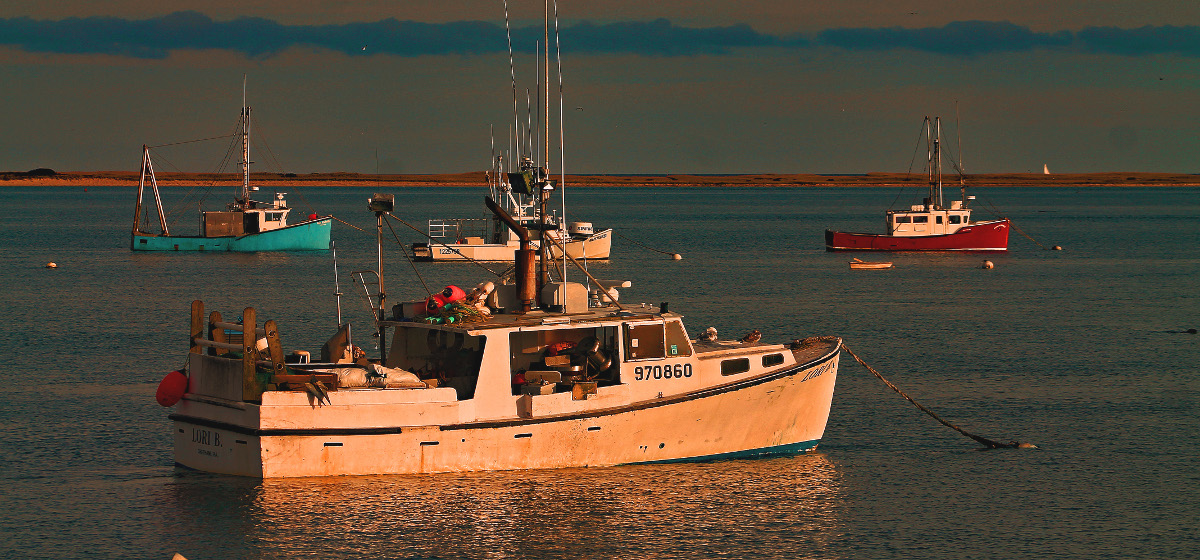 Our wide and loyal customer base includes many commercial vessels. We're ready to serve professionals as well as recreational boating enthusiasts.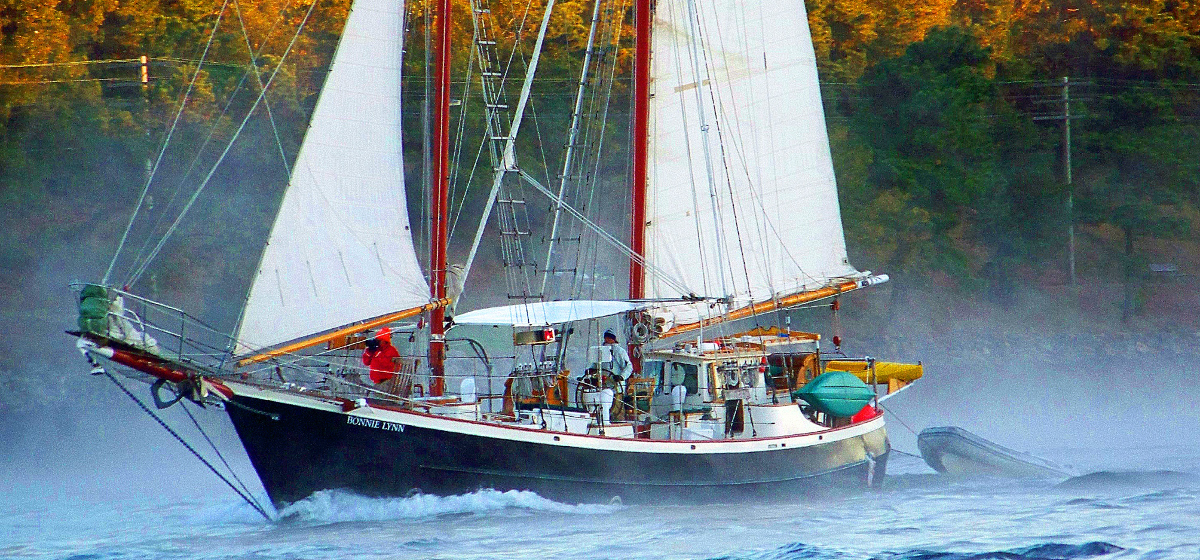 We supply navigation equipment and electronics for recreational cruising power and sailboats. Call us for advice and we'll discuss your needs. You'll find we have experience with equipment both old and new, and can recommend a number of solutions with a range of prices.
---
Testimonials
"I was lucky to find Young's Electronic Systems. I have used many different marine electronics installers on and off Cape, but this was my first experience with Mark and his family business. All my expectations were met along with ideas and creative planning to make the helm of the The Maggie May a 33-foot L&H sport fisherman user friendly, up to date and pleasing to the eyes. At the final delivery everything worked, was tuned and all manuals were neatly organized and presented to me. Mark and his team have come back to install updates and make a few final adjustments without hesitation. I recommend Mark and his team at Y.E.S. fully and would use him again for other boats in the future. It has been an enjoyable and successful experience. "
-George Fearons
---